Residential Plumbing Services
Get the right residential plumbing services provider for your residential plumbing needs. Kew Forest Plumbing and Heating is licensed, bonded, and insured.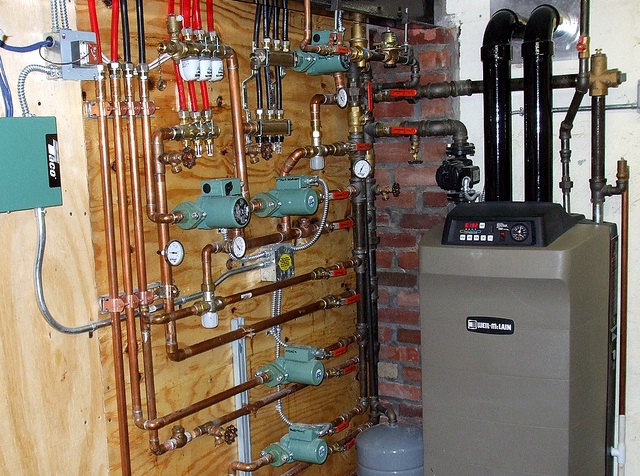 Kew Forest Plumbing and Heating has successfully completed countless plumbing upgrades, installations, and repairs since 1929 when our business was founded. We stand behind the quality of our work and bring the same care and expertise to your residential project as we do our large, industrial projects. Don't risk improper installations, unprofessional service, or late completions. Contact a Kew Forest residential plumber today!
Why Hire a Licensed Master Plumber?
We take a lot of the things for granted in today's society. We turn on the faucet and clean drinking water comes out. We turn on the oven or heat and gas flows safely. We flush the toilet and the waste disappears.
The plumbing that makes all of this possible requires a highly skilled professional, a Licensed Master Plumber. From hooking up gas connections to keeping sewage from contaminating drinking water, a licensed plumber is needed. That's why a licensed plumber MUST have years of experience and pass rigorous tests before they are approved for a license. In New York City, licenses are issued from the Department of Buildings after a complete investigation of the candidate is completed by the Department of Investigations. [courtesy nycmpc.org]
Expert NYC Residential Plumbing Services
Bathroom & Kitchen Remodeling
Basement Bathroom & Plumbing Services
Water Mains & Sewers Repaired And Installed
Water Heater Installations
Violations Removed & Permits Attained
Boiler Inspections & Service Contracts
Water Meters Upgraded & Installed
Appliance Plumbing Hook-Up
Family-Owned & Operated
We are a family-owned and operated business in our fourth generation of New York City licensed plumbers. You can always call and speak with one of the owners if you have a question or problem. Contact Kew Forest Plumbing today.