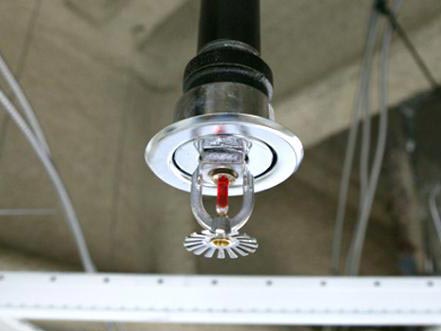 Fire Sprinkler Services
Get fire sprinkler services that are Fire Code compliant. Kew Forest Plumbing and Heating is proud to offer life-saving fire sprinkler services for new and existing construction in both the commercial and residential markets. New York City and New York State building code requires fire sprinklers be installed, but when and where are a matter of properly understanding the Fire Code.
The New York City Fire Code experts at Kew Forest Plumbing provide comprehensive fire sprinkler services designed to save lives in an emergency. We start with a fire sprinkler services plan. Once the plan is approved by a Fire Code inspector, work on your new residential or commercial fire sprinkler system begins. Kew Forest Plumbing employs proven, modern fire-suppression technologies and only the finest parts and equipment. With a Kew Forest Plumbing designed and installed fire sprinkler system, you can rest assured that your fire sprinklers will work right the first time.
NYC Fire Safety & Fire Sprinklers
Ever since the Triangle Shirtwaist Factory fire of 1911, New York City has been at the forefront of fire safety and fire sprinkler usage. The Triangle Shirtwaist Factory fire centennial was commemorated on March 25, 2011. The fire was the deadliest industrial disaster in the history of New York City and the fourth highest loss of life from an industrial accident in the United States.
A coalition of preservation organizations, historians, artists, and labor activists, including the Greenwich Village Society for Historic Preservation, the Gotham Center, the Lower East Side Tenement Museum, the Bowery Poetry Club and others, came together to form the Remember the Triangle Fire Coalition, whose goal was to commemorate the centennial of the fire, which took place on March 25, 2011. [courtesy wikipedia]
Expert Fire Sprinkler Systems
Expert Fire Sprinkler Design
Sprinkler Systems Installed & Serviced
NYC & NYS Fire Code Experts
Proven, Modern Technologies
Finest Parts & Equipment
History of Successful Installations
Fourth Generation NYC
In our fourth generation of New York City licensed plumbers, we are a family-owned and operated business. Our clientele know industry-leading service and expertise make Kew Forest Plumbing the choice of professionals. Contact Kew Forest Plumbing today.